Kidderminster Male Choir dates back more than a century, having been formed in 1904. Our one hundredth birthday was celebrated with a sensational sell out concert at Birmingham's prestigious Symphony Hall. Other British venues where we have performed include the Millennium Stadium and St David's Hall, Cardiff and the Alexandra Theatre and the International Convention Centre in Birmingham.

Currently we use St Mary and All Saints' Church Kidderminster for rehearsals, and each year we make use of various local facilities including Kidderminster Town Hall to perform a variety of concerts. Throughout our long history we have entertained audiences not only in the West Midlands but throughout the United Kingdom and abroad. We also participate in joint concerts with other choirs, bands and theatre groups, and sing at weddings, funerals and other social events.

As a charitable organisation ourselves, we aim to support others in the community with their charity work. We run concerts to raise funds for selected, mainly local charities each year and have recorded CDs for "Help for Heroes" and for The British Heart Foundation.

We are fortunate to have the support of a team of professional musicians whose credentials are set out below. We also have the support of a local peer, Viscount Cobham, and of our Honorary President, Pete Waterman.
David Barclay, Musical Director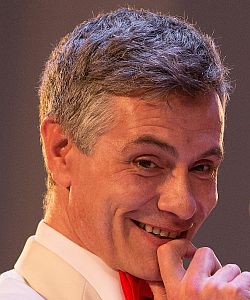 Our Musical Director is David Barclay who studied at the Guildhall School of Music and Drama. He was appointed Musical Director of Kidderminster Male Choir in 2005. Since that time he has also accepted the position of Musical Director with Pershore Town Choir and in September 2008 was offered a place as Principal Cantoris Tenor Lay Clerk at Worcester Cathedral. He also teaches singing in schools and privately.
Tony Bridgewater, Principal Accompanist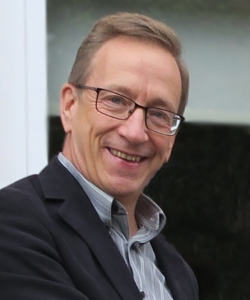 Tony Bridgewater is our Principal Accompanist. He was a student at the Birmingham School of Music and St John's College, Cambridge, studying composition with Peter Tranchell and piano with Malcolm Wilson and Renee Reznek. He has composed music for Orchestra, Concert Band and Choir, and a range of instrumental works for piano, woodwind and strings. His music is published by Forton Music.
Tony was appointed Principal Accompanist for the Kidderminster Male Choir in September 2016. In September 2020 he became chairman of the Royal Birmingham Conservatoire Association, and the following year he was appointed conductor of the Wyre Forest Symphony Orchestra. He also gives regular recitals both as a soloist and accompanist. In addition to his many and varied musical interests he enjoys classic cars, art, gardening and family life with his wife Veronica and their two children.
Heather Howell, Deputy Accompanist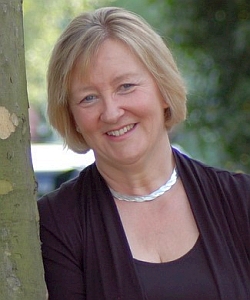 Heather Howell was born in Sussex and brought up in Devon. She graduated at the Birmingham Conservatoire where she studied the piano with Beryl Chempin and piano accompaniment with Malcolm Wilson.
She joined the Birmingham Canoldir Male Choir as one of their accompanists in July 2009 and was also invited to be one of the accompanists for the National Children's Choir of Great Britain in 2012.
Heather now teaches the piano at Edgbaston High School for Girls and enjoys accompanying choirs as well as singers and instrumentalists. She joined the Kidderminster Male Choir as their Deputy Accompanist in 2019.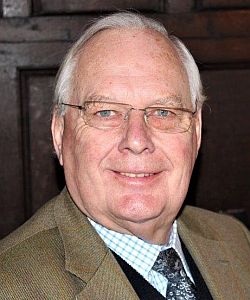 Viscount Cobham inherited the title from his brother in 2006 and moved into his historic, 18th century Hagley Hall in the West Midlands, in September 2007.
Born in Worcestershire in 1947, Christopher Lyttelton lived at Hagley, except for five years, when his father was Governor General of New Zealand. In 1967 he emigrated to Canada. He lived in Vancouver for a year before moving to Toronto in January 1969 where he joined a leading investment bank.
Returning to England in 1973, he married Tessa Readman, and continued working full time in the City of London until 2006. He served as a Director of the Securities and Futures Authority, from 1996 until its activities were taken over by the FCA in 2001.
His interests include gliding, heritage activities and country pursuits.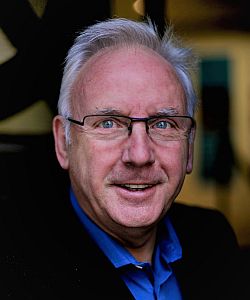 Pete Waterman agreed to join KMC as Honorary President in 2018. He is a well-known media figure, author, DJ, Pop Idol judge and television presenter.
Pete is perhaps best known as one third of the hugely successful music production and song-writing partnership, Stock Aitken Waterman and for his world-famous PWL label. He has the unique distinction of being the most successful producer-songwriter in British history. His many awards and recognitions include 13 Ivor Novellos.
Pete has worked with a who's who of artists including Kylie Minogue, Donna Summer, Rick Astley, John Travolta and Steps.
In 2001 Pete received an Honorary Doctorate from Coventry University followed by the University of Liverpool in 2004. In 2005 Pete received an OBE in the Queen's New Year's Honours List for services to the music industry.
St Mary and All Saints' Church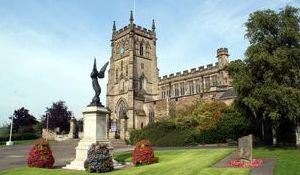 St Mary and All Saints' is the Parish Church of Kidderminster and has been a centre of Christian Worship for many centuries. The name Kidderminster tells us that there was an Anglo-Saxon minster but the exact site is uncertain though the names of the leading clergy are known from the 12th century onwards and are listed at the west end of the church. The present dark sandstone building dates from the 15th and 16th centuries, but significant restoration was carried out during the 19th century.
The Medieval building is a Grade I listed, with a seating capacity of 350. The church is open from May- September from 11.00am to 3.00pm for visitors or otherwise by arrangement, and is stewarded at these times. It is an imposing building both externally and internally and is part of Kidderminster's heritage.
The outside of the building has fine architectural features, with a tower dating from the 15th century which now contains a chamber with a peal of twelve bells. The interior has many artefacts including an alabaster reredos, depicting The Last Supper; beautiful stained glass windows, as well as tombs, stone effigies and an engraved brass memorial.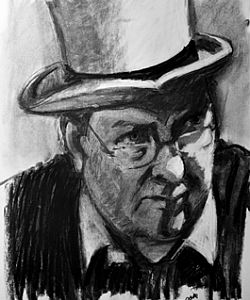 Colin Hill has worked with the Choir for many years. Pictures speak a thousand words, and if you are looking for marketing material that brings your products or events to life, you need to have first class professional photographs.
Colin is an experienced photographer of many years standing Colin who could perhaps help your business or organisation present a professional image to your customers and clients.
You can contact Colin on
01562 751 634
or by email at
info@chill-photography.co.uk